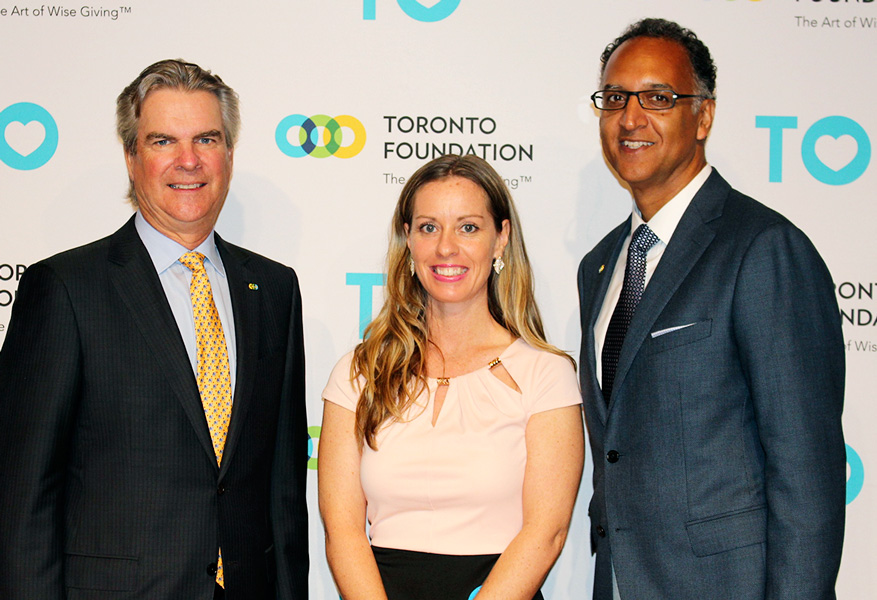 Miranda Kamal
Founder
Executive Director, Programs Manager, NCCP Level 3 Coach, Enrolled in the Advanced Coaching Diploma at the Canadian Sport Institute of Ontario
Miranda Jollymore (Kamal) was born in Lakeside, Nova Scotia. She was an active kid, playing a number of sports and taking every lesson available. With the support of her community behind her, Miranda attended her first National Table Tennis tournament at age 11, competing as a Provincial Athlete for Nova Scotia. She went on to win 7 National medals while attending two Canada Games and participated in numerous international events.
At age 18, Miranda left the small community of Lakeside in pursuit of big city dreams. At 21 she was hired to manage a cheque cashing business with annual revenues of $2.5 million. This achievement led her to be recruited by CIBC where she went on to have a very successful banking career.
Miranda won countless awards at CIBC and was the first person in CIBC Mortgages history to score 100% on the call center-servicing exam. Miranda moved quickly in the sales department exceeding all objectives given to her but she did not feel fulfilled.
In 2005, Miranda was admitted to Toronto General's Hospital ICU unit with a serious illness due to exhaustion and stress. It was here, alone in the hospital, that she remembered the coaches, volunteers and community leaders who made a difference in her life. This gave her the courage to leave the security of the bank and start her quest for greatness as an entrepreneur.
Miranda applied to and was successfully admitted to the Toronto Business Development Centre's (TBDC) Self Employment Program. Being self employed allowed Miranda the flexibly to finally take up the sport of boxing. Canadian Silver Medalist Egerton Marcus took her under his wing and together they prepared her for her first competitive bout. Jollymore, being a true entrepreneur, was creative in her marketing and focused on building a loyal client base with personal monthly newsletters. This created interest that lead to a full 45 minute documentary on Miranda's 'fire to fight'.
Shortly after starting her competitive career, Miranda was forced to hang up the gloves due to a serious non- boxing spinal cord injury. In June, 2009 Miranda was rushed to Toronto Western where she was admitted for emergency room spine surgery at that moment, Miranda vowed that if she recovered from surgery and was able to walk, she would make her dream of helping kids a reality.
Jollymore stuck to her word and in October 2010, Mentoring Juniors Kids Organization (MJKO) was founded. MJKO was formed to shape our youth into future leaders by using the sport of non-contact boxing to get kids moving, thinking about healthy food choices, believing in impossible dreams and understanding the value of volunteerism.
Boxing has become Miranda's life. In November 2011, she married 8 Time National Champion, Ibrahim Kamal. Together, with the help of many supporters, MJKO has helped thousands of youth, aged 6 -18 throughout Toronto's priority neighborhoods. MJKO has formed invaluable partnerships and continues to break down barriers on a daily bases. To learn more about MJKO visit www.mjko.ca
"It was never about violence or hurting anyone, boxing had always about personal protection and feeling safe. I was the victim of a sexual assault in high school and that left me feeling vulnerable and alone. It was the process of learning to box and overcoming fear that healed me. Boxing gave my abuse a voice."
Miranda acted as Executive Director of MJKO on a voluntary basis until mid-2014. After being awarded a 2014 Ontario Trillium Foundation Grant, Miranda was formally employed to be the Programs Manager of MJKO's I'M A CHAMP program. In 2015, MJKO received the Ontario Sports and Recreation Communities Fund Grant which was used to employ Miranda to deliver the Blueprint program for the 2015-2016 School year.
MJKO has made many strides within the community due to Miranda's desire to help others. For Miranda, coaching and helping others is not a job, it's a lifestyle. Her ability to provide the encouragement, support and empathy required by MJKO students earned her the 2012 Ontario Coaches Association (COA) Trailblazer Award. This achievement was earned based on her "outside the box thinking, making a notable difference within the community and her ability to succeed traveling the road less traveled in hopes of changing the sport of boxing for the better as noted by the OCA." Miranda is a past competitive boxer who has acquired her Level 3 National Coaching through the National Coaching Certification Program. She also holds her Level One Official certification. Miranda completed: Toronto Foundation Playing for Keep Volunteer Ambassador training deliver by George Brown in 2015. She also holds a valid CPR and FUNdamental Sports Movement Skills certification
Awards and Certification
2016 Nominated for the Toronto Sports Hall of Honour (winner announced 2017)
2016 Canadian Centre for Ethics in Sport, True Sport Clean Certification
2016 Ontario's Leading Women, Leading Girls, Building Communities Award Winner
2016 PriceWaterhouseCooper Leadership Award
2015 Vital People Award Winner Toronto Foundation
2015 National Coaching Certification Program Level 3 Multi Sport Coach
2015 TO2015 Pan American Games Athlete Ambassador
2014 Westjet Above and Beyond Feature
2014 Nominated for Prime Ministers Volunteer Award
2013 Boxing Canada Level 3 Certified Boxing Coach
2013 Gift of Giving Globe and Mail Feature
2013 CBC Metro Morning Guest
2013 CBC As It Happens Guest
2013 Community Hero Award, George Chuvalo
2013 Boxing Ontario Official
2012 Everest Academy S.E.L.F Award Winner (Leadership Category)
2012 Ontario Coaching Excellence Trailblazer Award Winner
2010 Toronto Business Development Centre Excellence in Youth Entrepreneur Semi-
Finalist
2010 Youth Assisting Youth Peer Mentor Volunteer 10 years
2009 Ontario Volunteer Service Award 5 Years